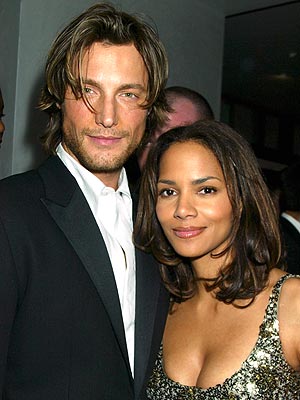 "I have this recurring dream where my teeth fly out and I can't speak. They chatter around the room and I try to catch them." Halle Berry on what wakes her up at night.

In Related News: Halle Berry thinks her unborn baby is a girl because Stevie Wonder's "Isn't She Lovely," keeps playing on her iPod.

The pregnant actress, who plans to wait until the child is born to learn what sex it is, is convinced the tune is a sign. She says, "For some reason, that song keeps coming up on my iPod... even though it's on shuffle.

We're like, `It's a girl! It's a girl!'" Berry might not know the sex of her baby and hasn't decided on a name, but she insists the child will have her boyfriend Gabriel Aubry's surname.

She tells InStyle magazine, "We know the last name will be Aubry."