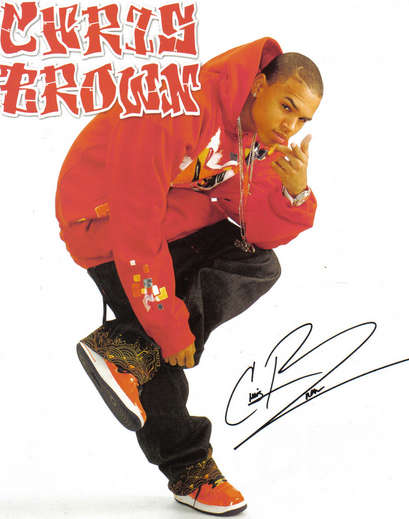 R&B hunk Chris Brown insists on fresh underwear every day and throws out briefs once he has worn them.

The hitmaker refuses to wear underwear for more than one day at a time.

He says, "I'm not a germophobe, but I don't feel like washing them 'cos I'm always moving, so I buy different packs.

"I buy like five or six packs... and I'm good for, like, a week and (then) I gotta get a whole lot of new drawers."

In Related News: R&B star Chris Brown chose not to challenge Kanye West over album titles - because the rapper's "Graduation," was released first.

The singer's management team were thrilled when they learned Brown planned to call his new album "Graduation," because they dreamed of a publicity-heavy war with West over his album of the same name.

But the teenager called his managers off, insisting he wanted to be respectful to West. He says, "I came up with the title seven months ago and people were like, 'Kanye said that his album is called Graduation, and we can just negotiate.' "I was like, 'Nah, you're not negotiating. I'll just let him call his album Graduation and I'll just change the title. It's no big deal for me."

Brown's new album, "Exclusive," was released in America on Tuesday.