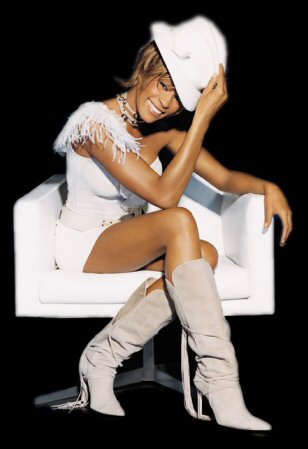 Whitney Houston allegedly snubbed fans on a recent trip to Nashville. She was in town to make a surprise appearance at a ministry service held by gospel singer CeCe Winans.

Afterwards, she dropped by an "Outback Steakhouse," for a takeout order. When fans came over and asked for her picture and autograph, she flat out refused and allegedly complained to one of the curbside servers about being noticed.

I posted this beautiful picture of Whitney because this is how I want to remember her. She was one of the best singers in the world and she failed herself and fans!!!